Mothers on a Mission gear up their fashion statements to make it happen, too! Unapologetically. #GYLU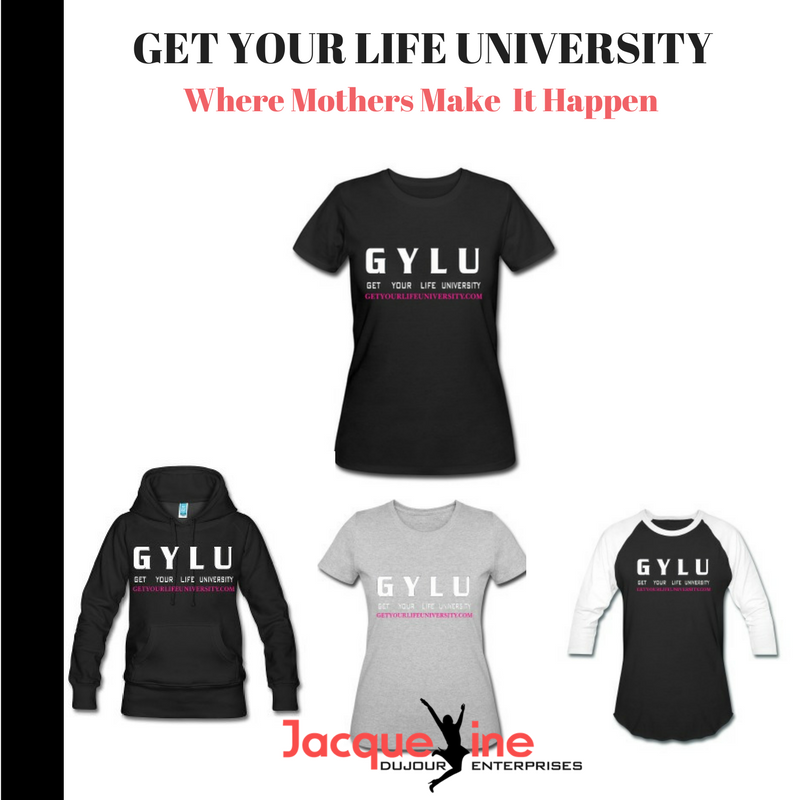 ---
MOTHERS MAKING IT HAPPEN AUDIO SERIES
Follow Your Dreams While Being a Great Mom. Unapologetically!
15 POWERHOUSE Moms Share Their Secrets, Their Struggles and Their Successes
The advice and inspiration provided by these amazing women is priceless. However, I am making it available to my followers at a huge discount!
ALL 15  MP3 INTERVIEWS ARE YOURS FOR ONLY $37.00
If you've ever wondered how successful Moms balance following their dreams, along with family and other responsibilities, you don't want to miss what they have to say.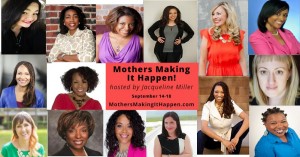 ---
Get Your Life Back!: Your Guide to Guilt-Free Happiness Outside of Motherhood
Kindle Edition
Jacqueline Miller Author
I Am A Proud Co-Author of This #1 Bestselling Book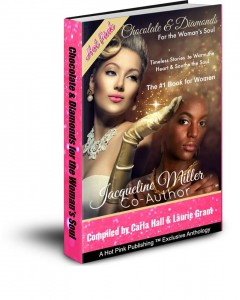 JACQUELINE MILLER AUTOGRAPHED PAPERBACK COPY: $20.00 (Shipping within U.S. (excluding HI & AK) is included.

---
---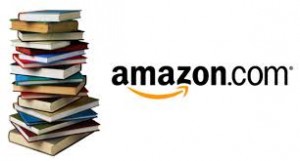 Buy Kindle Version on Amazon HERE: $5.00   
---
---
Chocolate & Diamonds for the Woman's Soul is a collaboration of stories from 100+ writers who have released their legacy. Hot Pink Publishing hosts compilation programs for women who wish to tell their story. Our "Diamonds" shine brightly through every page. Unwrap the stories as you allow them to take you into the lives of women who have truly made an impact on the world through their stories. 
From stories of becoming instantly blind at the age of 23, to living life with a disabling condition, there is something in this book for everyone, to becoming a suddenly single Mom like myself. 
SHE is a Diamond 
SHE has walked through the fire of adversity. 
SHE is a survivor or Domestic Violence. 
SHE is a cancer thriver. 
SHE released guilt, held for a lifetime. 
SHE wrote her story. 
SHE shines bright. 
SHE is a DIAMOND. 
Chocolate and Diamonds for the Woman's Soul contains "Timeless Treasures" to warm the heart and soothe the soul. 
---
IT'S A BESTSELLER AND IT'S AVAILABLE ON KINDLE!
Last August when my youngest son was packing up for college, while I was excited for him, like many other parents, I wondered, "What Now?"
I had thought I'd be doing the empty nester happy dance, but surprisingly I didn't.
My new eBook is now available on Amazon Kindle and speaks of my journey from then to now and how the words from a well-known motivational speaker and my faith got me back on track.
Someone inspired me. I hope my words inspire someone else. ‪
IT'S NOT ME, IT'S MY INNER ME: 10 Steps To Getting Unstuck And Empowered [Kindle Edition]
Jacqueline Miller (Author)
Kindle Price: $2.99
---
Want FREE Audio version of IT'S NOT ME, IT'S MY INNER ME: 10 Steps To Getting Unstuck And Empowered? 1) Click HERE, 2) Request to be added to my mailing list and it's yours! 
---
"Motherhood Is Not Where Dreams Go to Die."
Say it and wear it proudly! Click HERE and Get Yours Today!
---
---
M.O.G.U.L. Moms DuJour 
It's not just a title; it's a movement.
Moms have been asking for this, so I am happy to finally bring it to you. Spring is coming (Mother's Day, too) Grab yours today and please share with another Mom!. Prices begin @ $20. teespring.com/MogulMomsDuJour
---
Great Children's Book About
Manners!
---
Children's Book About Manners
Regular Price $16.99
Sale Price $11.50 (Plus shipping, excluding HI & AK) 
*SCHOOLS AND ORGANIZATIONS SHOULD CONTACT ME DIRECTLY FOR BULK ORDERS*
The Concept of Teaching Our Children the Importance of Manners and Etiquette is Alive and Well!
"We Don't Need No Stinkin' Manners!" is a humorously charged, tongue-in-cheek look at the importance of manners. With a sprinkle of humor, the author approaches the subject of manners from a child's perspective. While many children understand the importance of manners, if given the chance, many would probably like to pretend that manners don't exist-sometimes! This group of rambunctious children demonstrates how much fun it would be to set manners aside. But parents, have no fear! The book begins with the children thumbing their noses at the importance of manners. However, in the end they come full circle, understanding that manners are in fact a very important part of their lives-every single day.
---
  TESTIMONIALS
By Kim Gooden on October 23, 2014
Format: Paperback Verified Purchase
I brought it for Sade and now Rasheeda Petersen is reading and has read it to Brendan numerous times and she said he loves it. I guess Kayson will inherent it next. Waiting for the next edition.
________________________________________________________________________________
By Raquel on September 10, 2010
Format: Paperback
This book pokes fun at manners ("We don't need no stinking manners!") while also reinforcing the importance of same. Children will get a kick out of the author's "tongue in cheek" approach while looking inward at their own habits. This book is a great companion to parents who are teaching basic etiquette to their children. It's also a wonderful read aloud for teachers who want to teach/reinforce certain behaviors in their classrooms.